50% Off Two Months On Select Units
Express Storage - Gage Park
Office Hours
Sunday - Saturday 9:00 AM - 5:00 PM
Sunday - Saturday 6:00 AM - 9:00 PM
Office Holiday Schedule and Closures
4th of July- 9:00 AM- 3 PM
Christmas Eve- 9:00 AM- 1 PM
New Year's Eve- 9:00 AM- 3 PM
Size

Unit Details

Price

Self Storage, Storage, Secure Access

50% OFF 2 MONTHS, Prepaid

Self Storage, Storage, Secure Access, Drive-Up

Self Storage, Storage, Secure Access

50% OFF 2 MONTHS, Prepaid

Drive Up Self Storage, Drive Up

50% OFF 2 MONTHS, Prepaid

Self Storage, Storage, Secure Access

Self Storage, Storage, Secure Access, Drive-Up

50% OFF 2 MONTHS, Prepaid

Drive Up Self Storage, Drive Up

50% OFF 2 MONTHS, Prepaid

Self Storage, Storage, Secure Access, Drive-Up

50% OFF 2 MONTHS, Prepaid
Affordable Storage Units in Kennewick, Washington
Gage Express is located on West Gage Blvd Suite D, easily accessible to Richland, Pasco, and several other surrounding areas. Get to us via Highway 192 and Highway 240. Find us near Summit Funding, Inc and Boys Scouts of America. Visit or give us a call today!
At Gage Express, you'll find self storage units in a variety of sizes, allowing us to accommodate many needs, short or long-term. We're the best place to store with state-of-the-art features, exceptional service, and convenience. Rent a unit online today!
24-Hour Video Surveillance
Exceptional Customer Service
Check Out What Our Customers Are Saying
"
"
Very safe Secure Storage right on Gage behind the mall in Kennewick.
"
"
edgar arechiga
on 10/19/2020
"
"
Federico Reyes
on 01/19/2020
Meet Our Manager:
Amanda LeBlanc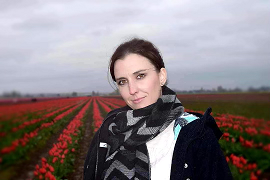 Contact us about our special here today!